Tabletop Wargaming and Warhammer Club Near York
We are proud to be a part of the thriving Yorkshire and North of England miniatures wargaming community, especially to be based just outside the beautiful and historic city of York, and are excited to welcome enthusiasts from all over the area.
Our club is dedicated to providing a fun and welcoming environment for enthusiasts of all skill levels to come together and enjoy their favorite games and experience new ones for the first time.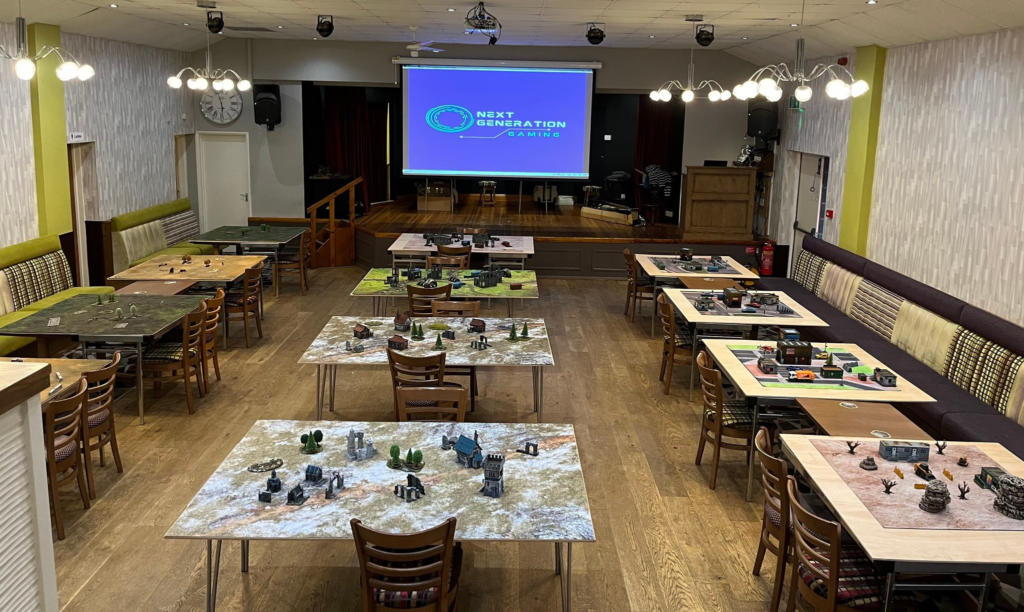 Whether you are a seasoned veteran or new to the world of miniatures wargaming and roleplaying, we have something for everyone.
Our club offers a variety of events, including our regular Monday game night, organised tournaments, leagues, and campaign play.
We also have a community of knowledgeable and passionate members who are always happy to lend a helping hand or share tips and tricks.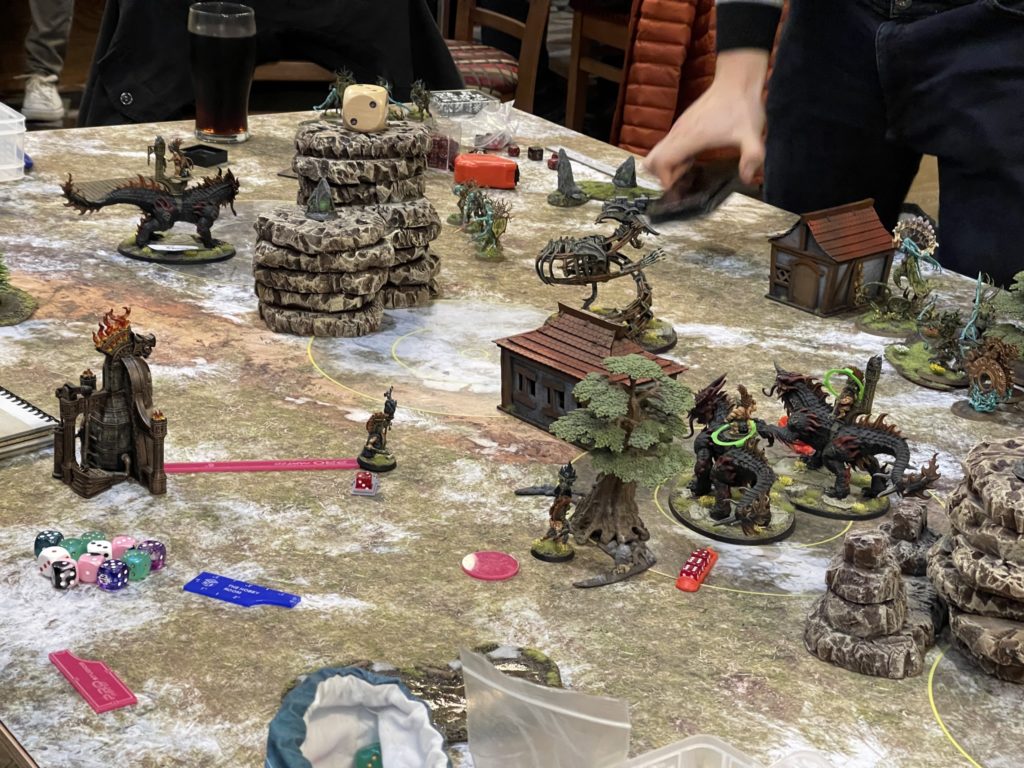 We take pride in providing a safe and inclusive environment for all of our members. Our club values respect, sportsmanship, and fair play. Everyone should have the opportunity to enjoy their hobbies without fear of discrimination or harassment.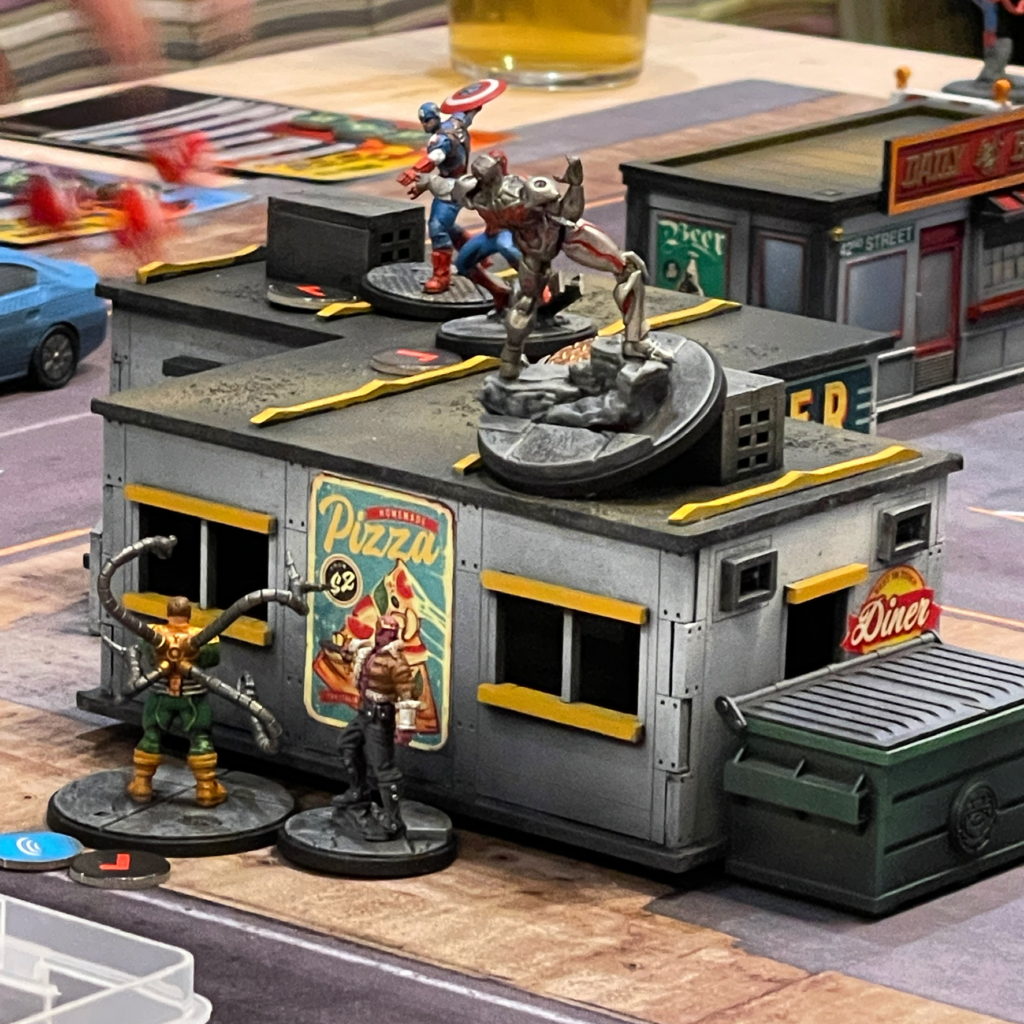 So, whether you're looking to learn a new game, improve your skills, or simply meet new friends in York who share your interests, we invite you to join us – We look forward to seeing you soon!
Here are some examples of the tabletop games you might encounter at our club on a typical Monday wargaming night:
Warhammer 40,000: Take control of sci-fi armies in the grim darkness of the far future.
Magic: The Gathering: This collectible card game pits players against each other as they use spells to reduce their opponent's life to zero.
Age of Sigmar: Another popular wargame where players command armies of miniature warriors and battle for control of fantasy realms.
Gaslands: This post-apocalyptic vehicular combat game from Osprey Publishing for fans of Mad Max and other dystopian sci-fi settings.
Marvel Crisis Protocol: This superhero-themed skirmish game allows players to build teams of their favorite Marvel heroes and villains and engage in epic battles.
Warmachine: This steam-powered fantasy wargame allows players to command armies of giant robots and magic-wielding soldiers.
Kill Team: This skirmish game allows players to command small squads of elite soldiers in fast-paced, tactical battles.
Mordheim: This classic skirmish game is set in the Warhammer Fantasy universe, and allows players to lead small bands of warriors in a ruined city infested with dark magic and deadly creatures.
Blood Bowl: This fantasy football game allows players to take control of teams of orcs, dwarves, humans, and other fantasy races and battle it out on the gridiron.